Often times I am awoken at night, with this one question in my head, "when will I get to be a mom?".  The hopes and dreams of what our lives will look like swarm in my head, and it's hard to then fall back asleep.
Swiftly thoughts of grandeur fill my mind…"we'll have the most well behaved children, with Pottery Barn Kids styled rooms that will always be neat and tidy"…"our little boy will play hockey & our little girl will do ballet"…."we'll take them to Disney World every year and go on adventures together"….and "it'll be just perfect".
Almost simultaneously, though, my mind is overtaken with negative thoughts like, "what if it never happens for us?"   "Will he still be happy being my husband?"  "Will I be satisfied with my life if I'm never a mother?"  "I'm running out of time…I need to get this going right now!"  "But, what if God for some reason doesn't want us to have kids?"  "What if there's something we're not seeing?"
Then I think about those empty rooms that still sit vacant across the hall…how we've struggled for almost 7 years now with this battle I'd quite honestly like to forget….and one of 2 things happen.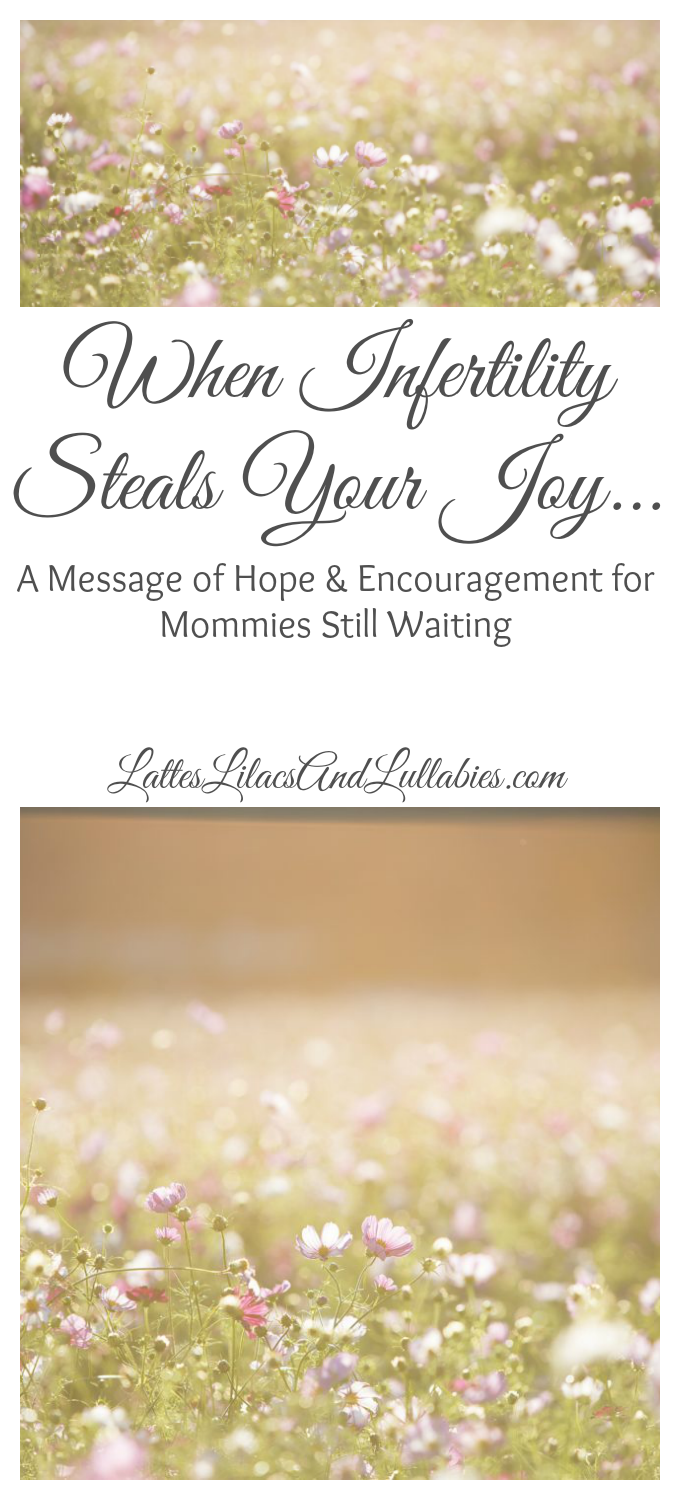 Either a glimmer of hope fills my soul, and I know that after a good cry and a bowl of ice cream and a chick flick, I'll be able to go pressing toward that end goal of having a family one way or another.
Or, I'm filled with so much darkness and desperation that I'm not sure where to go or how to live.  This is the unspoken side of infertility, and how it has so much power over us.
One similar night a couple years ago, I was in such a tangent that I grabbed my Bible.  Growing up in a Christian home, being surrounded by church people for most of my life, & believing in the power of prayer, I grabbed for The Book hoping to find some words of encouragement.
My teal leather Bible that Adam had bought for me when we were first married, was proudly engraved with my new married name.  Sad to say, it had really barely been opened since he gifted it to me.  I turned to the passages about Hannah in I Samuel.
I knew that Hannah has prayed for a child….I'd heard the story countless times in Sunday School.  But, it wasn't until this day that I actually read the story, word for word, and discovered something.
Not only has God chosen to share a story of infertility in the Bible, He chose to show us one that ended in great happiness and joy.  For that I was very thankful.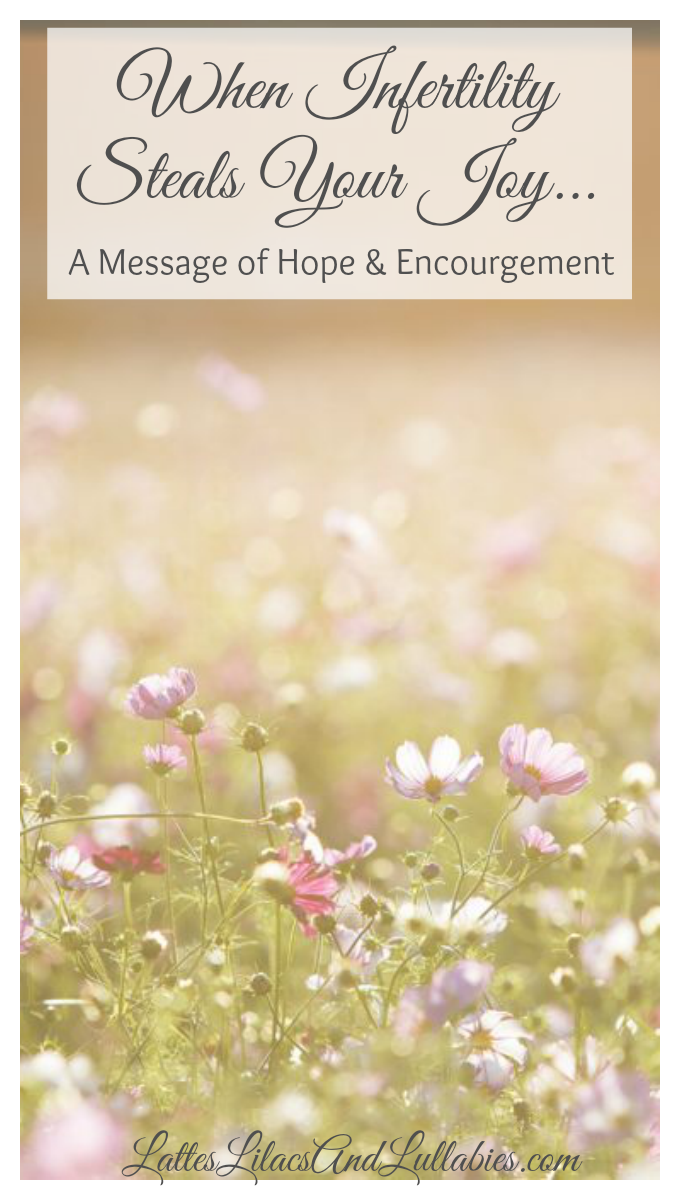 In those moments when I wonder if He even understands what I feel, I can remember that ages long ago another woman cried out to God to answer her prayers too.  And He did!  And it's right here for me to read over and over again.
As I read, I marveled at how the other women would taunt her for being "barren" and noticed a particular sentence that stood out to me,
This went on year after year.
I found that very interesting.  So, Hannah hadn't struggled to have a baby for a few months or a year…but for many years.
Hannah went to the temple and "poured out her heart to God" so much so that the priest thought she was drunk.
So many times, on this journey called "infertility" I'm filled with emotions I'm almost afraid to talk about.  Some days I'm more depressed than I even realize.  Other days I can't scroll fast enough through the pregnancy announcements and baby pictures on Facebook.  And, some days I long for that title of "Mommy" so bad that I'm overcome with jealousy, anger, and anxiety.
I become anxious over the timeframe in which things are, or aren't, happening for me.  I begin to question God and His plan for our lives, our marriage, and our family.
Those of us who walk this path in life know what it's like to smile begrudgingly as your family member or friend announces their expecting…without even "trying".  We know what it's like to peruse the baby sections at the store planning and wishing and hoping and dreaming.
We all have those "secret" Pinterest boards planning everything from our pregnancy Stitch Fix wardrobe, to our baby's first Christmas photos, to birthday party ideas, & nursery themes….because we've literally had way too much time on our hands to think about all these things.
And, those of us who have journeyed through the infertility world, know just how difficult holidays and family gatherings can be.  Every Christmas I dream about what I'd be buying for my hypothetical children that year as I glare at the WishBook that comes in the mail.  I dream about making cookies, and watching movies together, and having a screaming terrified child sit on Santa's lap for a picture.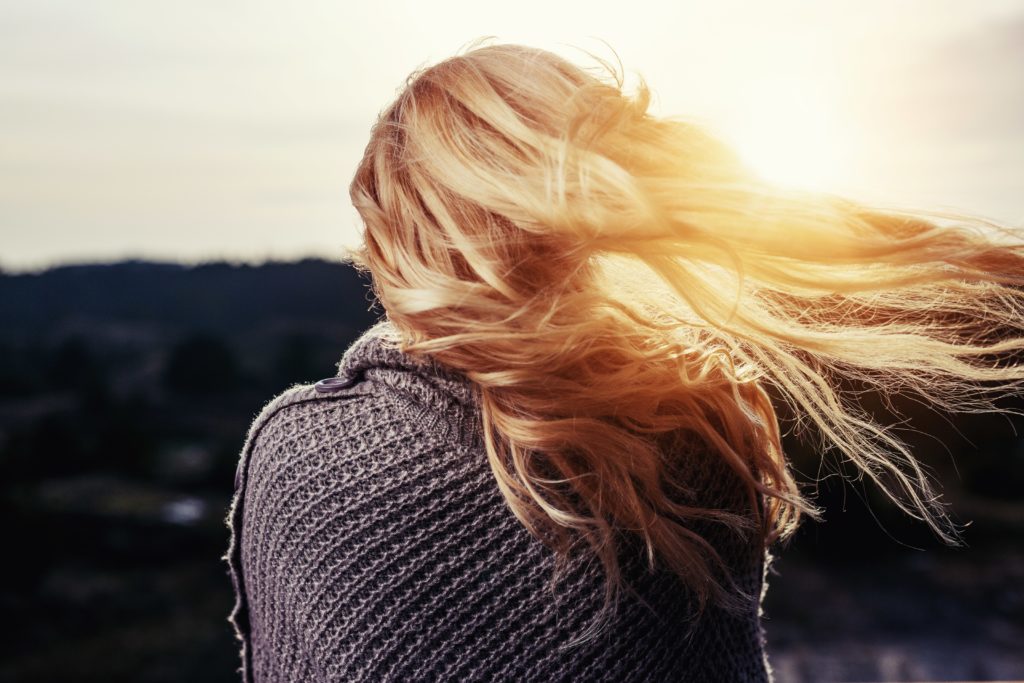 I know what it's like to be asked a million times,"when are you guys going to have kids?" "We need more babies in the family". "What are you waiting for?"  "You're not getting any younger"
What's even better, are the comments from other parents who say, "you're so lucky you don't have kids yet" "I'm so tired…sleep while you can…you'll never sleep again" "do you wanna take my kids home for the day?  They'll change your mind!"
And isn't it a sobering thought, that another woman several thousands of years ago, struggled with the same thought and emotions as we do, and that God heard her cry for help, and blessed her with a child?
Ok, obviously Hannah didn't have Pinterst boards, and Santa, and Walt Disney world.  But, she did have that deep longing desire to be a mother.
You see, mommies out there who are currently in the trenches of Motherhood, we who are still waiting on our babies would love to trade places with you.  We'd love to be able to complain about the spilled milk on the floor this morning, or be angry that we were late for violin lessons, or tell stories about how our toddler threw a temper tantrum in Target today.
I'd trade places with you any day.  I'd love to have peanut butter and jelly (2 things that disgust me!?) stuck in my hair, and a stick figure family decal on the back of my stylish mini van window, if I knew for a second that someone's little life depended on me…looked up to me…loved me beyond measure, cause I was her mom!
You have a very important "job".  Don't take it lightly.  It goes by so fast.  And, you were chosen specifically to be the their mom!
And, to all you sisters out there who are still waiting for your little miracles, let me reassure you that Motherhood is born in our hearts long before we ever hold our babies.  I feel like it's been ingrained in me since birth practically.  The seeds of motherhood often grow in our hearts long before our babies grow in our bellies.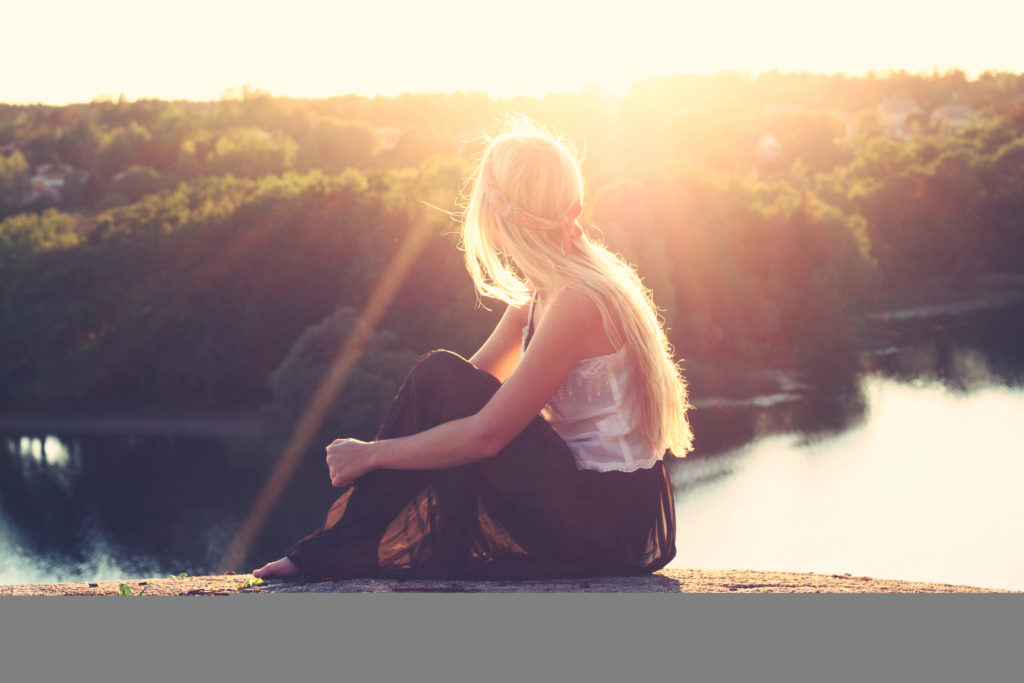 All the worrying, and anxiety, and sleepless nights will be worth it one day, and be replaced by more worry, and anxiety, and sleepless nights as we take care of the perfect family that was destined to be ours.
I know it's extremely difficult to stay positive during the wait.  It is one of the hardest struggles I've ever had to deal with.
We never know how our babies will come to us…naturally, with a little help from science, through adoption, etc. But if you have the deep longing desire to be a mother; believe you will even when all your hope is gone; stay positive even when you want to pull your hair out; get mad and angry and cry if you need to…but leave it there…don't dwell in that space for long; and find joy in the moments and memories you have right now!
That's the whole reason I started this blog!  To show how much joy can be around us, if we only seek it and explore it and embrace our lives as they are right now.
We won't get this time back.  As difficult and arduous as it can be to be longing for a baby so bad that our heart literally aches, time is still speeding past us. Can you find some joy-filled moments in your life right now to be thankful for?
I've learned along the way that I need to focus on these joy-filled moments in this life, so as to not be overcome with the sadness of what I feel I'm missing.
God is still working on our plan and our family, and I know that however it comes about, it will be perfect because He designed it.
And, for you mommies who are treading the tidal waves of motherhood, ponder that thought too.  That God picked these specific children to be yours.  You are the perfect Mommy for them.  Rest assured that He gave you everything you need to raise them, just as He gave us everything we need to find rest and peace as we wait for our miracles to arrive!
Need more inspiration as you wait?  Check out My Pre-Baby Bucket List Busting Year and The Monthful Challenge.  To learn more about my journey, read "Meet The Girl Behind The Blog".