This image/spacer is for mobile. Do not remove! Make it the same image as the background image behind this column
if its got to do with cherishing your story, slowing down a bit, & savoring the moment
Hey, there! I'm Stephanie. Your Newest BFF & Simplicity Guru.
If you love family game nights, watching movies in your pj's, & enjoying pancakes for dinner; believe in progress over perfection, in grace over guilt, then you are definitely in the right place.  Welcome!
I believe in real moments and heartfelt conversations shared over a plate of warm cookies.  In the kinds of traditions that remind you of the joy that can be found in the simplest of moments together.  I believe in capturing photographs that are itching to be printed, placed in beautiful frames, and hung on the walls of your home for years to come.
I believe there is something magical that happens when we sip lattes on the front porch in the morning while we watch the sun come up.  When we catch the scent of freshly blooming lilacs during a leisurely bike ride in the early days of June.  Or when we hum sweet lullabies while cradling our baby in our arms as we rock them to sleep…feeling their every rhythmic breath, twirling a curl of their hair between our fingers, taking in all their sweet smells.  
These are the moments we'll remember and long for again as the seasons of our life quickly pass.
There truly is beauty in the small, simple and often times overlooked, mundane moments of life.  And, this is why I believe it's never too late to slow down, cherish these moments, and lock them into our memory for the rest of time.
But, you see, it wasn't always like this me and I'm certainly far from perfect.
In fact, I used to wear exhaustion like a badge of honor thinking that if I just did all the things, strived for perfection, and never said "no", I'd find true happiness.  Instead, I found guilt, anxiety, and severe burn out.  
Hi, I'm Stephanie & I'm a recovering "overcomplicater".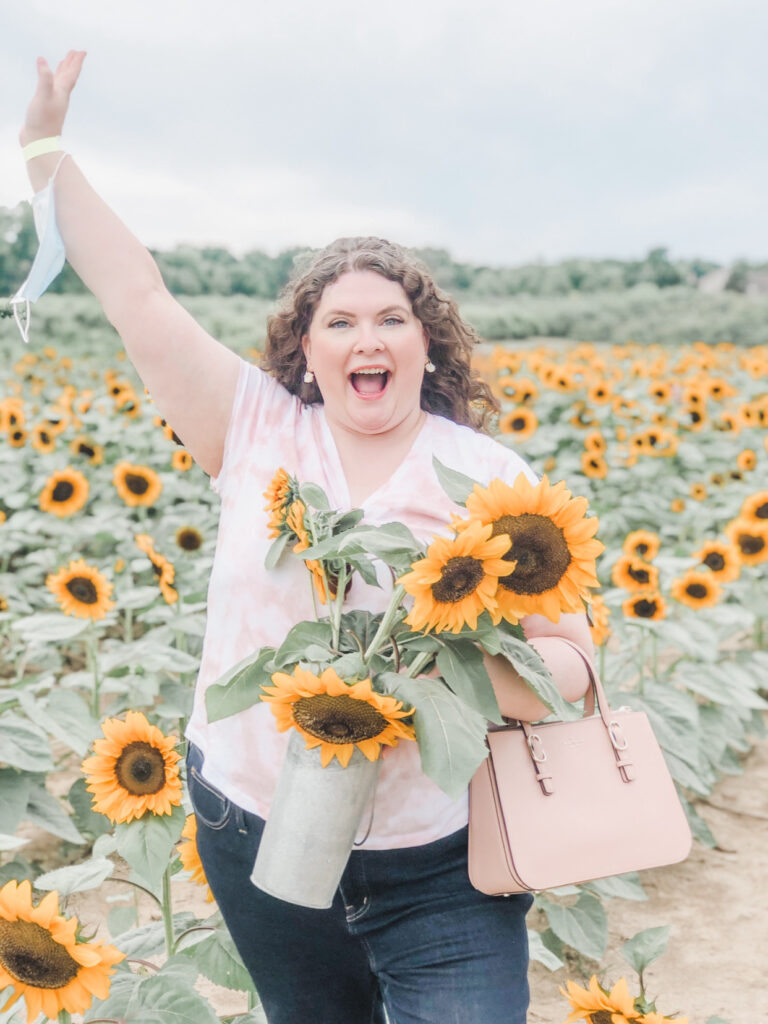 WHAT OTHER MAMAS ARE SAYING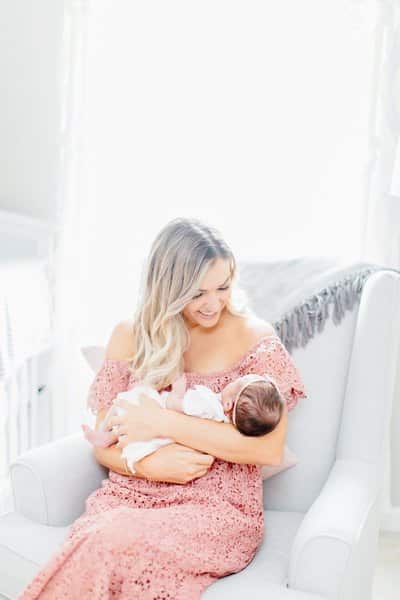 WHAT OTHER MAMAS ARE SAYING
"I LOVE STEPHANIE'S SINCERE HOPE & PRAYER FOR HER READERS TO EMBRACE LIFE BY PURPOSELY CREATING A LOVING, COZY ENVIRONMENT IN THEIR HOME. HER IDEAS & CREATIVE MINDSET ARE CONTAGIOUS, ENCOURAGING YOU IN EVERY SEASON OF LIFE."
If you seek a pleasant peninsula, look about you."
I am a proud Faygo Rock 'N Rye drinking, coney dog scarfing (Lafayette's the best), Tigers baseball cheering, Michigan gal through and through.  
Whether it's the crack of the ball at Comerica Park on a cool summer night, the gentle dance of the tulips in Holland every springtime, or the calming laps of the lakes on our rocky shores, there's no doubt that Michigan is a place like no other.  
There's plenty of amazing places to see and experience but there's nothing quite like sipping an iced coffee in the Adirondack chairs that dot the great lawn of Mission Point Resort on Mackinac Island…watching colorful kites swoop above in the crystal blue sky, hearing the waves of Lake Huron crash along the shoreline and the clippity-clop of horse drawn carriages waltzing by.  
"For I know the plans I have for you, says the Lord. Plans to prosper you and not to harm you, plans to give you hope & a future."
"IT IS THE SWEET, SIMPLE THINGS OF LIFE WHICH ARE THE REAL ONES AFTER ALL" ~LAURA INGALLS WILDER
I have A SERIOUS CASE OF WANDERLUST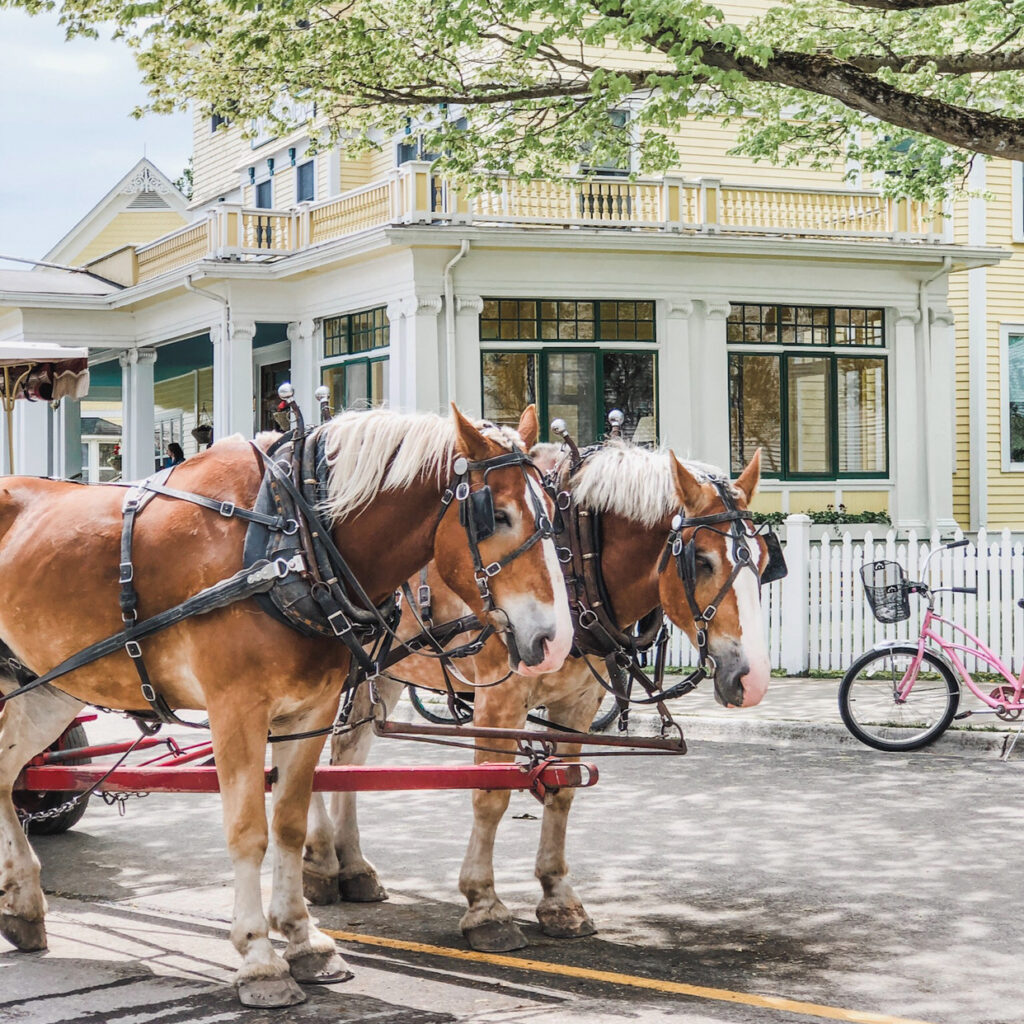 Most Recent Adventure: Mackinac Island 
Best coffee shops on Mackinac island
Leave it to me to fine you the best coffee shops in any destination. Here are a few of my faves on M.I.
Ultimate Foodie Guide to Bar Harbor, Maine
Maine will forever be a favorite destination of ours and I think it has a lot to do with the incredible food we enjoyed there…
Staying at mission point resort
This is our favorite place to stay on "our island" because it has so much to offer the entire family…
30 reasons your family will love a disney cruise
Ever wonder if a Disney Cruise is worth the investment? Well, let's just let these pics do the talking…
THE HEART BEHIND THE BLOG
Turning Pain Into Purpose.
It was late in the evenings following my first miscarriage, that I'd spend hours searching for inspiration and encouragement on Pinterest. That is when I stumbled upon blogs from women around the world sharing their stories of heartache alongside travel pics and hair tutorials.
I quickly fell in love with the world of blogging and thought if I can encourage just one woman during a difficult season of their life like these blogs did for me, then all the learning and coding and writing and designing would be worth it. (Yes, there's a lot that goes into starting a blog, especially when you're not tech savvy!).
So, the fact that you're here today is such an absolute blessing! Welcome! I hope you find something here today that inspires you and encourages you. Cue the Toy Story theme, can you hear it?
"You've got a friend in me."
get my newsletter
stay up to date on all the happenings, latest posts, seasonal bucket lists, monthly Spotify playlists, favorite recipes,
exclusive coupon codes
, & more.
follow on instagram
get a behind the scenes look at our everyday life, daily encouragement, travel adventures near and far, Starbucks giveaways, coffee chats, & more.