What could be more cozy than snuggling up by the fireplace on a chilly October evening and watching a scary movie with family and friends. Today I'll share with you several amazingly yummy popcorn recipes that will make your next Halloween movie night unforgettable. Beware…these recipes may be quite dangerous and addicting!
Marshmallow fluff, chocolate-covered pretzel candies, and special Halloweem M&M's make this popcorn recipe bewitching and oh so scrumptions.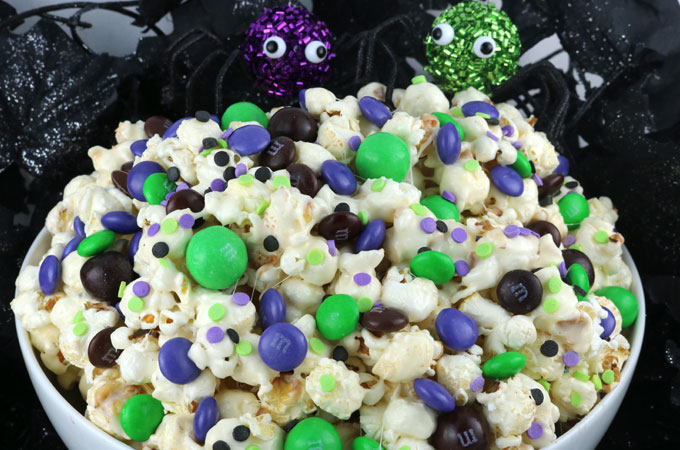 Throw all your favorite candies into the bowl in this Halloween Popcorn recipe.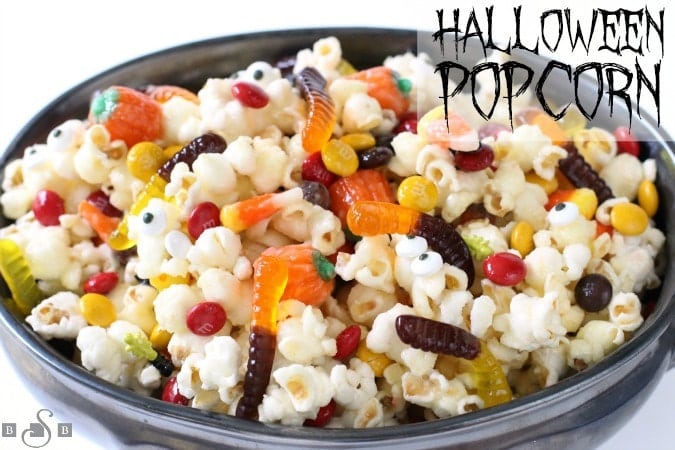 This popcorn looks extra slimy, extra gooey, and extra YUMMY!! We have to give it a try!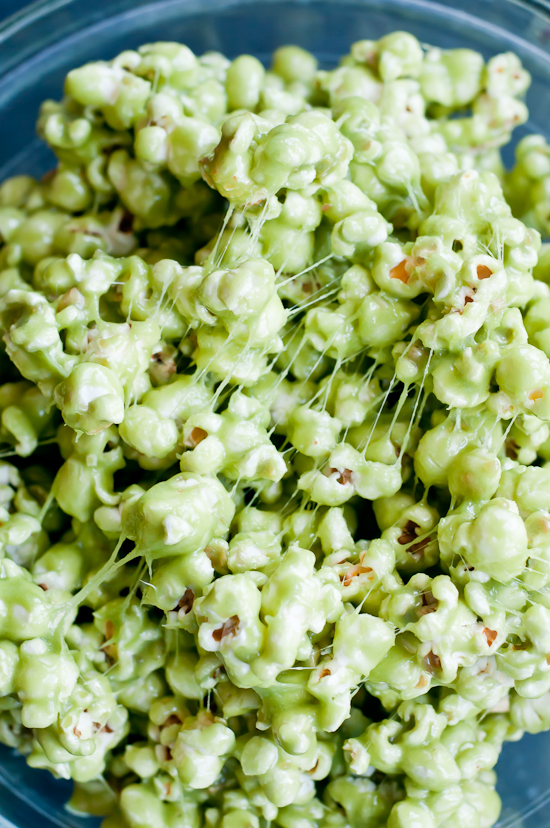 The bright colors and monster eyes make this popcorn recipe super fun, festive, and simple.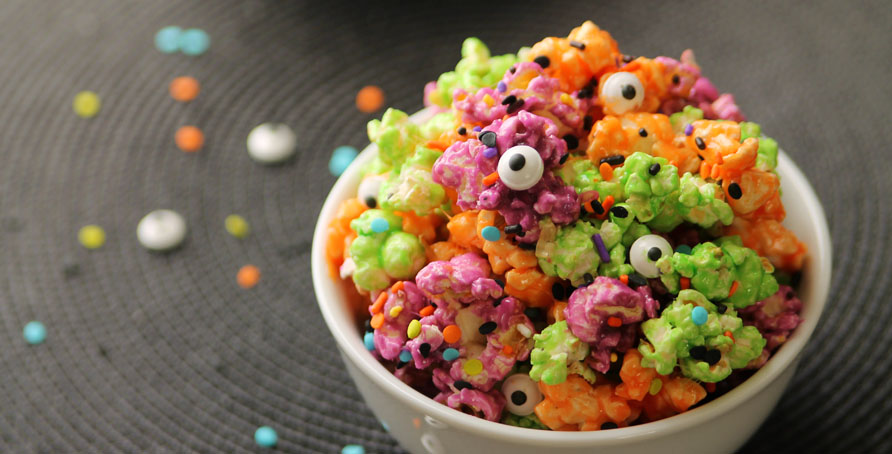 How fun is this idea. The grossness adds to its charm, I think!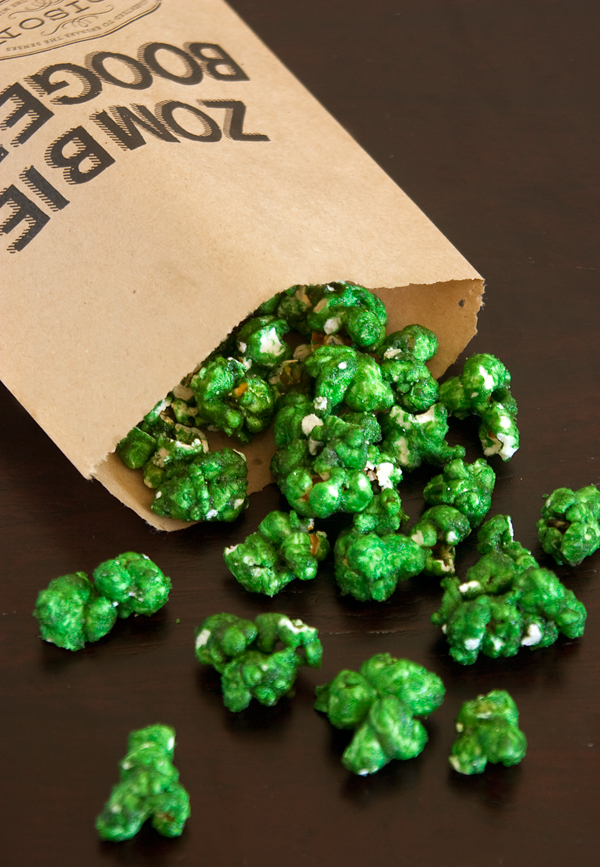 This simple recipe can be tailored to any holiday with the addition of festive sprinkles and candies. Looks tasty to me!

I love the addition of the cute little pumpkins to this Halloween Popcorn recipe. Plus, this recipe idea includes a Free Printable so you can pack up some of your cute popcorn creations for your family and friends.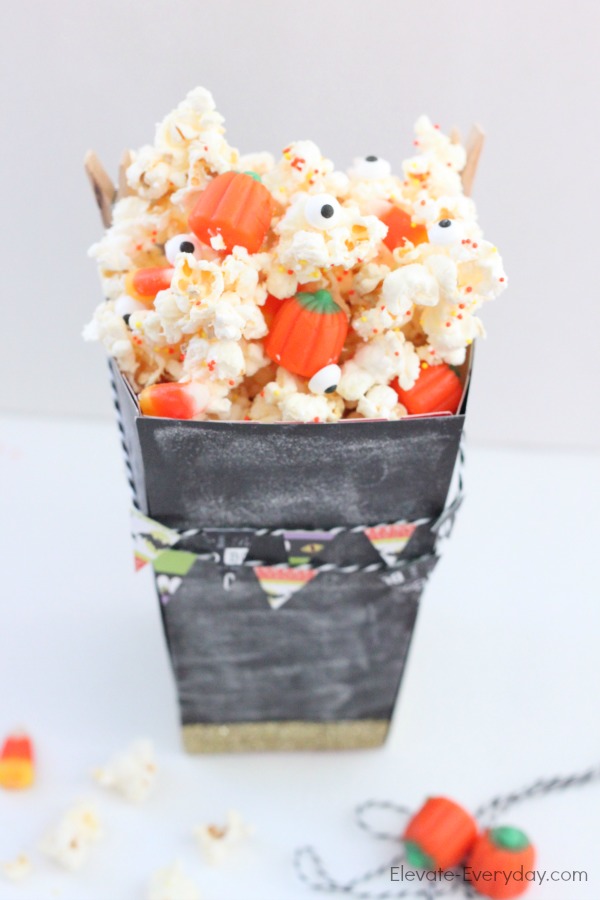 What are you family's favorite Halloween movies to watch together? We love ParaNorman, Hotel Transylvania, Monster House, and some of the TV specials like "It's the Great Pumpkin, Charlie Brown" & "Toy Story of Terror". I hope this holiday season you'll find the time to cuddle on the couch with your loved ones, enjoy some yummy popcorn, and watch a movie together. It's one of the simplest and coziest things to do in the fall. Enjoy!